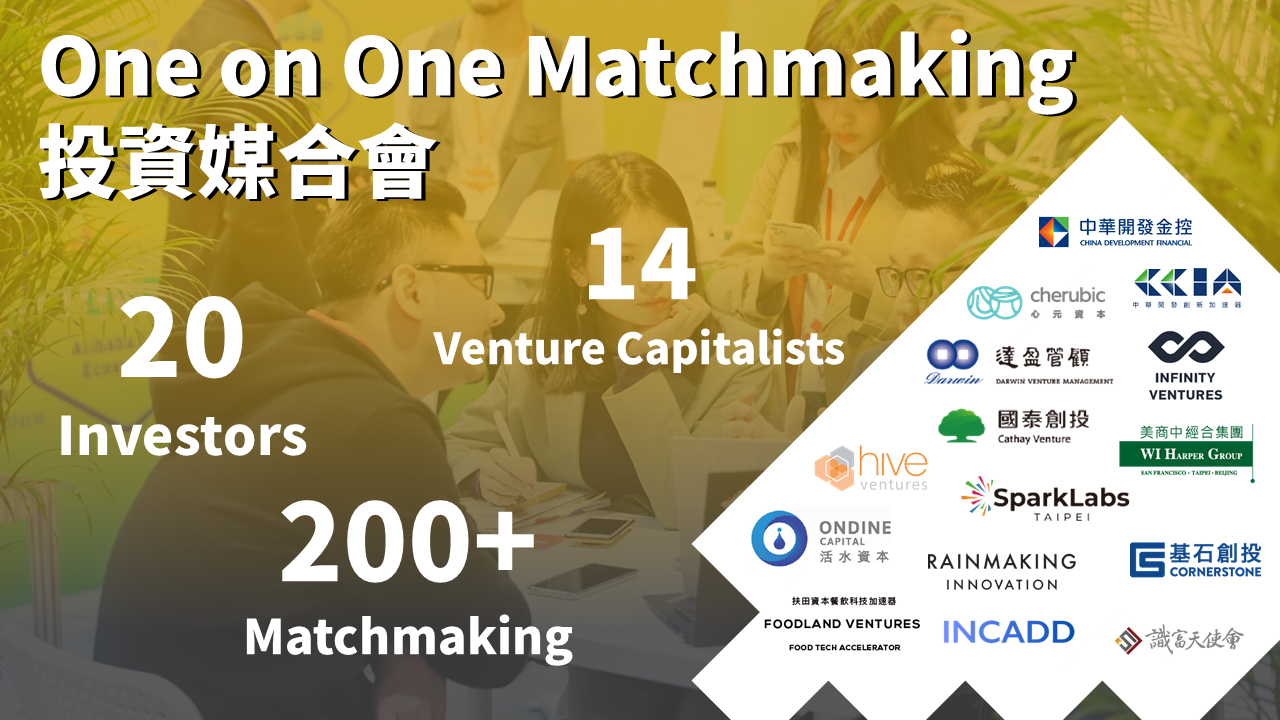 This year, Meet Taipei has invited 14 investment and entrepreneurial service organizations, including CDIB Capital Innovation Accelerator (CCIA), Cherubic Ventures, Infinity Ventures, Darwin Venture Management, Cathay Venture and SparkLabs Taipei... etc. In total, there are going to be 20 investors joining One-on-One investment matchmaking sessions with startups during the exhibition!

In order to achieve more precise matchings, during the preliminary stage, the organizer has conducted a survey of investors' investment targets and an evaluation of the qualifications of startups. Finally, the chosen ones are going to meet the investors!

More than 100 matchmakings between startups and investors have been created every year. Due to the enthusiastic participation of investment companies, more than 150 matchmakings are expected in 2020!